Trine 2 is a sidescrolling game of action, puzzles and platforming.
You play as one of the Three Heroes who make their way through dangers untold in a fantastical fairytale world.
Physics-based puzzles with fire, water, gravity and magic; Wicked Goblins; Climb the tallest trees and towers in the enchanted forest!
Join your friends in the adventure: Trine 2 has online co-op.
Trine 2: Complete Story is now available on Steam!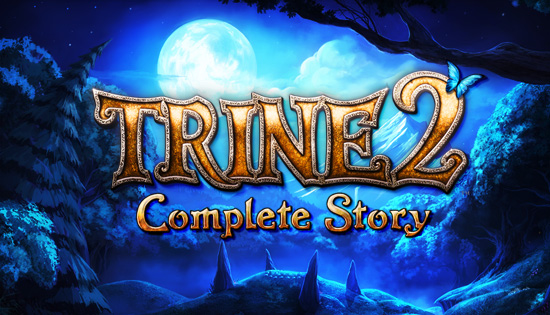 Trine 2: Complete Story fully integrates the Goblin Menace expansion campaign and the unlockable Dwarven Caverns level into one mighty fairytale!